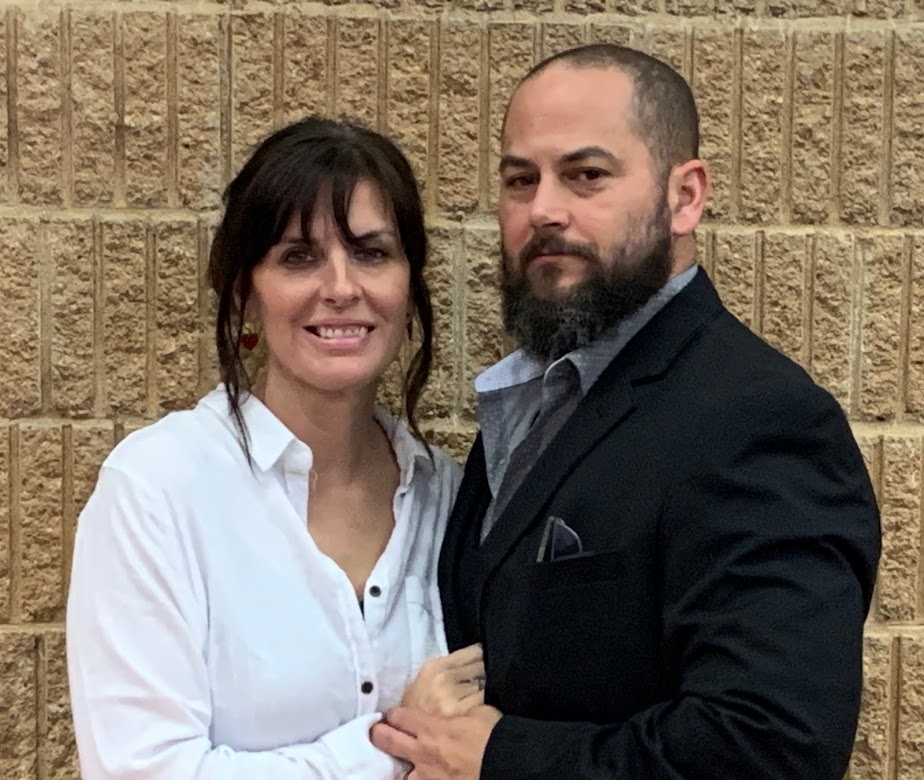 Pastor Travis and Carissa
Pastor Travis and Carissa

Pastor Travis Billings is a graduate of Campbellsville University with his Master of Social Work. He soon became a minister with the Assembly of God and is now an ordained minister with Church Growth International of the Americas (CGIA).
In 2001, he began his ministry volunteering as a youth minister alongside his wife, Carissa, in the Louisville Portland area for 3 years at New Hope World Outreach Center. During this time, he also was a minister with the River City Love Squad which is a homeless ministry in the inner city of Louisville for 3 years.
In 2004, they answered the call to serve as part-time youth ministers in Elizabethtown KY at Lakeside Worship Center. It was there that they learned a lot about ministry and leadership. In 2006, they answered the call of God and began pastoring Churchman Chapel, which is located in the South End of Louisville.
Travis and Carissa are deeply passionate about biblical studies and how a closer walk with God will benefit every person. Their belief is that God created each of us for a purpose, not to simply 'just exist.'
Travis also works as a Substance Abuse Counselor and is a Certified Social Worker as well as a Licensed Pastoral Counselor in the State of Kentucky. He has worked with kids, teenagers, and adults on issues ranging from substance abuse, severe and persistent mental illness, and other psychological issues as well as spiritual concerns.
Pastor Travis and Carissa Billings have been married since 1994 and have three children as a result of that union—Casel (Bekah), Trenton, and Lydia (Carlos).
Teresa & Joe McGrew
Prayer Team
Jack & Wanda Webb
Worship Leaders
Stan and Melenia Campbell
Youth Ministers